In 2014  Ciege de Avila Tigers Outfielder, Rusney Castillo signed a 7 year deal worth $72.5 million dollars as a Cuban defector. 28 MLB teams sent scouts to watch Castillo in Cuba and at least 7 were willing to heavily invest in the 27-year old with high expectations.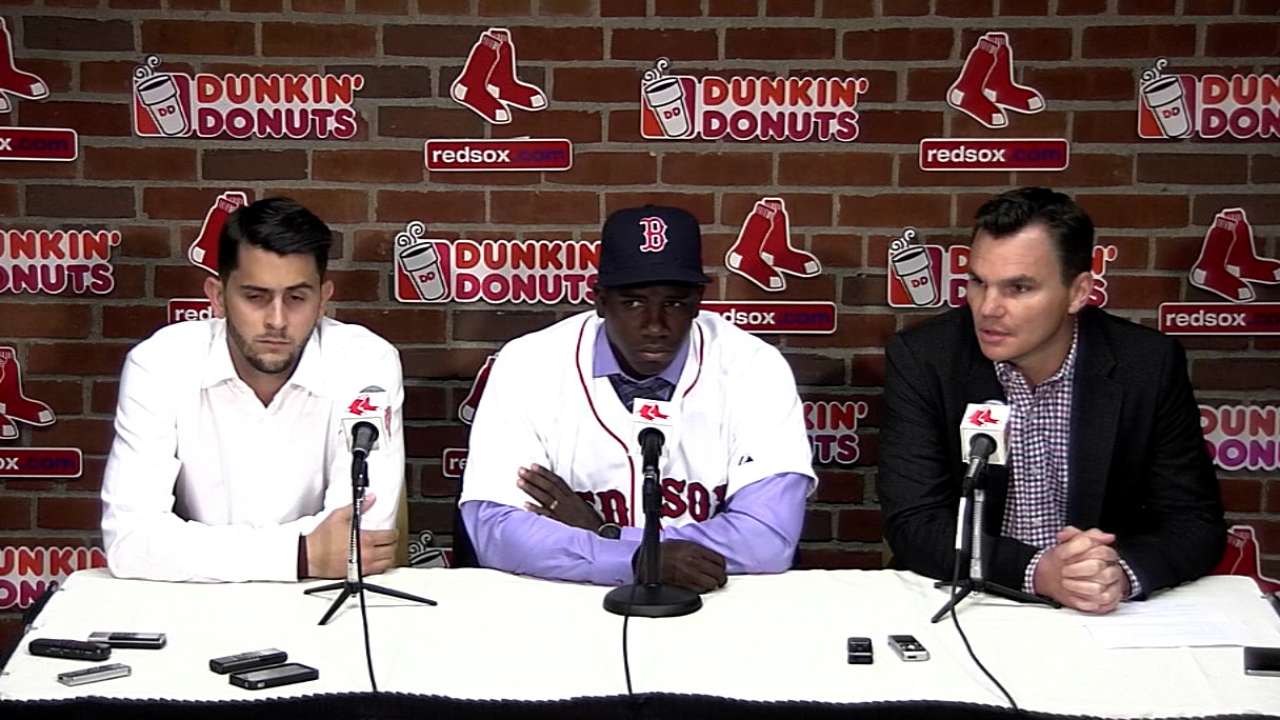 With only 99 games through 3 seasons, Castillo has been placed on waivers by the Red Sox.
Castillo's performance has been delayed by various injuries since being signed by Boston and as a result he has spent much of his big league career down in the minor leagues.
The Red Sox placed Castillo on waivers Saturday which now allows teams to claim the 28 year old which is a very unlikely outcome considering his statistics as a big league player.
Castillo is a .262 hitter through the 99 games which he has managed to play with the Red Sox. However with the various poor investments already under the teams belt, Boston is hoping that Castillo will generate some kind of interest from another club.
The Red Sox currently owe Castillo $11 million dollars for the next 3 seasons and with the emergence of young Outfielders, Jackie Bradley Jr and Mookie Betts, its been difficult for Boston to find any play time for Castillo.
Castillo also has a $14 million dollar option for the 2020 season. Any club that decides to claim Castillo will be responsible for paying the remaining salary in his contract.
Betts has performed offensively and defensively since his call up back in 2014 while Jackie Bradley Jr has developed greatly offensively which was his biggest defect.
The Red Sox have also called up OF, Ryan LaMarre who has batted .313 with 6 homeruns, 11 stolen bases. and 19 RBI's in 44 games with the Paw Sox.
LaMaree signed a minor league contract with the Red Sox back in December.